Discover the Tools for Creating Successful Relationships!
This website is all about relationships – with yourself, your partner and your children.
I am an Imago Relationship Therapist. Life is all about relationships, and Imago is the most powerful path I've found toward creating a future of connected and loving relationships.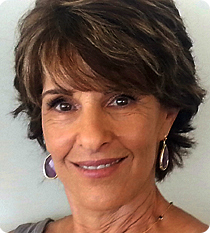 We grow up preparing and getting ready to spend our lives with that special someone. It's a challenge to stay connected and keep your relationship "alive." How do you keep the friendship, romance, and fun from slipping away over time? Go to the page on Imago Therapy and learn more about all that's possible as a result of doing this work!
If you're currently single and looking for an ideal partner with whom to create that dream relationship, Imago single's groups can be a powerful program for attracting and sustaining the right relationship.
Another very successful therapy, used in conjunction with Imago, is called EMDR. It is often used to deal with trauma or ongoing issues that get in the way of living your best life and having the best relationships.
I've compiled lists of links and books that have been wonderful catalysts on my own journey. These personal recommendations can be found under the resources.
Read more about the services I offer, about me, and read some testimonials written by clients who have benefited from Imago.
The purpose of this website is to guide you on your journey. If it doesn't provide you enough information to help you choose this important work, feel free to call or email me, and I'll be happy to help you discover if Imago Relationship Therapy is for you.
I look forward to hearing from you,
Bobbi Newman